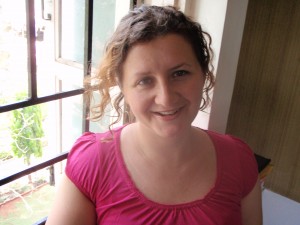 I have multiple "homes" to which I owe key formative moments in my life.
I was born and raised in Tirana, Albania, experiencing the late-socialist period and the early years of postsocialist transformations. To this day, I miss the unique golden glow of the city's low-rises at sunset and the melancholy sadness of the rain on its streets after the end of the immigrant season.
I studied in Canada for six years, first at Lester B. Pearson College (Victoria, BC), and at Trent University (Peterborough, ON). Both places provided me with an extended family of international friends and a passion for a life driven by intellectual curiosity.
From 2001 – 2012 I lived in New York City where I completed an M.A. in Political Sciences and a Ph.D. in Anthropology, both at the New School. During these years, I immersed myself in the city's multiple worlds: among others, I was a barista in an East Village coffee shop, an audio-visual technician at the International House, I taught English as a second language to NYC immigrant communities, and taught liberal arts courses at various divisions of The New School, including Eugene Lang College, Parsons' School of Design, and the Graduate Program in International Affairs.
In 2012, I joined the Institute for Money, Technology, and Financial Inclusion at the University of California, Irvine as a Postdoctoral Fellow. I worked with talented researchers who were tracing money and technology developments in various parts across the global South. Whenever I could, I walked along the trails and explored the tide-pools of Crystal Cove State Park and tasted the delicious fish tacos of multiple joints in the Laguna Beach area.
I joined the department of Sociology and Anthropology at Ohio University in 2014. Here, I teach courses in economic anthropology and cultures of the Mediterranean. Whenever I can, I explore the trails and caves of the Hocking Hills. I recently joined the Firepitt Writers' Workshop at the indie bookstore Two Dollar Radio in Columbus, OH.
Email contact: musaraj[at]ohio.edu