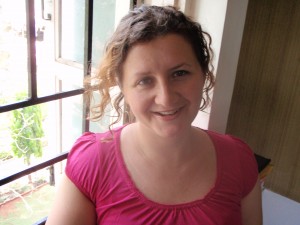 I have multiple "homes" to which which I owe key formative moments in my life.
I was born and raised in Tirana, Albania, during the late-socialist and early-postsocialist transition. To this day, I miss the unique golden glow of the city's low-rises at sunset and the melancholy sadness of the rain on its empty streets after the immigrant season.
I studied in Canada for six years, first attending the international high-school, Lester B. Pearson College (Victoria, BC), and then pursuing a BA in Cultural Studies and Political Studies at Trent University (Peterborough, ON). Both places have provided me with a deep passion for international friendships and for a life driven by intelectual curiosity.
From 2001 – 2012 I lived in New York City where I completed an M.A. in Political Sciences and a Ph.D. in Anthropology, both at the New School. During these years, I immersed myself in the city's multiple worlds: among others, I was a barista in an East Village coffee shop, an audio-visual technician at the International House, I taught English as a second language to Albanian, Russian and Chinese immigrants, and designed and taught multiple courses in various divisions of The New School, including Eugene Lang College, Parsons' School of Design and the Graduate Program in International Affairs.
Email contact: smusaraj[at]uci.edu